Here Is What Serious Readers And
Reviewers Are Saying...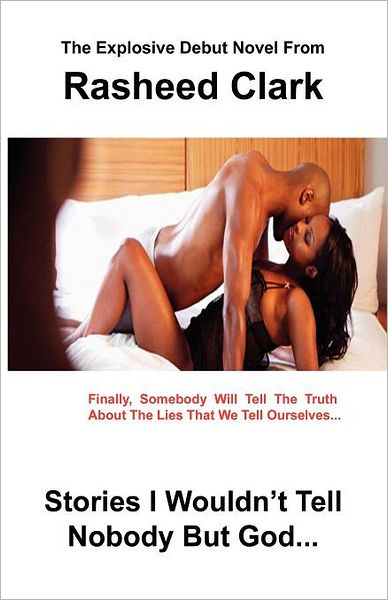 "Rasheed Clark has produced an emotionally gripping, page-turner..." - The Rawsistaz Reviewers
"This novel will make you laugh, cry and sure enough agree with everything these characters have to say..." - OOSA Book Club
"I felt so many different emotions while reading the book...I cried, I laughed, I got angry and that is what make this book so good..." - F. Traynham, Avid Reader

"A fresh voice in African American fiction, this book is the one book every woman should own a copy of…" – Barnes & Noble

"I found myself turning pages to find out what would happen next..." - Sharel E. Gordon-Love, Author
"You took me on a roller coaster ride with all these characters. Usually I don't get so emotional about a book but I really related to it..." - Leitu Tufuga, Librarian from Auckland, New Zealand

"I know a good author when I read his/her book. You are gifted and talented..." - Marsha Brooks, Avid Reader
"While reading, as others have expressed, I said "I know her, I know him, wait a minute 'that's me' ". You write about "the real" minus the "pharmaceuticals" and the drive-bys without being predictable or boring..." - Karlise Terrell-Crawford, Avid Reader
"Take it from someone who doesn't often make the time to pick up a book; this one is worth setting aside some time..." - April Royal, Noted Poet and Author
"A very good read, a serious page turner. Read in record time as it was so well written." Paulette Millwood, London, England.
Still Not Convinced? Read Them Yourself...
"Stories I Wouldn't Tell Nobody But God" and its explosive sequel "Cold Summer Afternoon" are both available and on sale now exclusively at Amazon.com and Barnes & Noble's and it's website. Buy a copy for you and someone that you know that loves a good book. Ask your favorite book store or even library to put them on their shelves.


Thousands of readers can't be wrong...
Click on one of the links below to order your copies of "Stories I Wouldn't Tell Nobody But God" and "Cold Summer Afternoon" right now.
You will be so very glad that you did.
So what are you waiting for? Order now!
March Third Imprints Company Production